| | |
| --- | --- |
| | The Church of St. Luke |
Coming Back Stronger as One Family
Our new beginning, energized by Spirit, to live God's love for ALL in our parishes, our communities, and throughout the world.
Join us next weekend as we celebrate the birthday of our universal church, Pentecost, when the Holy Spirit came down upon the apostles emboldening them to go out into the world preaching the Gospel of the Lord.  

Pentecost 2021 is a special time for us to come back together as brothers and sisters in Christ, after a long year without being with each other.  

This is our new beginning, re-energized with the gifts of the Holy Spirit, to share and live God's love for all in our parishes, our communities, and throughout the world.
Pentecost Mass for All People
Saturday, May 22, 10 a.m.--
Experience the joy, beauty, and faith
in-person and online.

Bishop McElroy, Bishop Bejarano, and diocesan priests will concelebrate this beautiful mass, incorporating prayers, languages, and music from many cultures.  This is a family event.  
You are also invited to wear attire representing the cultures of the world.

Stay awhile after mass for fellowship-- for some, this may be the first to meet our ZOOM friends from forums and prayer groups.  Stroll through the Heritage Exhibits to taste and learn from different cultures, and visit Diocesan Program booths for information and resources.
It's an outdoor event at Good Shepherd Parish.  Seating available: first-come-first-serve (or bring your own chair).  Physical distancing and masks as required.
Video about this event: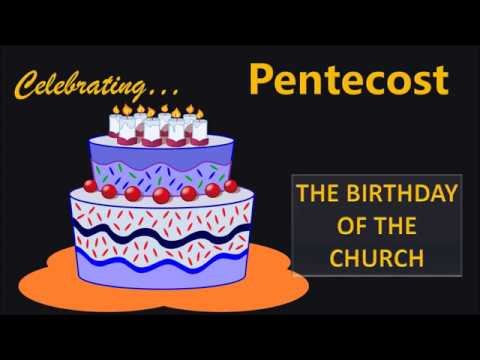 Sent by Jane Alfano
  Reply
Direct replies to this email can only be seen by admins. Click the blue Reply button above to leave a public comment.
Email me when people reply to this note
To ensure that these emails land in your inbox and do not go into spam, please add
[email protected]
to your email address book or safe senders list.