| | |
| --- | --- |
| | The Church of St. Luke |
Memorial Day we honor all the brave men and women of our military who have fallen in the line of duty. 
Since the days following the end of the Civil War, Americans have dedicated the end of May to remember those who died in military service to their country. Let us pray for the souls of our generation and those before us who paid the ultimate price that they might find eternal rest before the face of God.
God of power and mercy,
you destroy war and put down earthly pride.
Banish violence from our midst and wipe away our tears,
that we may all deserve to be called your sons
      and daughters.
Keep in your mercy those men and women
who have died in the cause of freedom
and bring them safely
into your kingdom of justice and peace.
We ask this through Jesus Christ our Lord.

"Prayer for Memorial Day" by the USCCB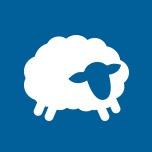 Sent by Joanie Maitilasso
  Reply
Direct replies to this email can only be seen by admins. Click the blue Reply button above to leave a public comment.
Email me when people reply to this note
To ensure that these emails land in your inbox and do not go into spam, please add
[email protected]
to your email address book or safe senders list.