| | |
| --- | --- |
| | The Church of St. Luke |
You are invited to go deeper into the lives of the saints this month! We have five emails that share a reflection on, and a prayer to, some of the amazing saints we honor this month.
Maria Teresa Goretti is an Italian virgin-martyr who resisted and forgave the man who attacked her.  
Born in 1890, Maria warded off a man who attempted to rape her at the age of 12, concerned more for the purity and state of her victimizer's soul.  Stabbed fourteen times, Maria died the next day, forgiving her attacker, Alessandro Serenelli. 
Alessandro experienced a conversion to Christ during his 30-year prison sentence and was present in Rome when Maria was canonized a saint.   
"I hope for salvation, since I have a saint in heaven praying for me," he said.

St. Maria Goretti, pray for us!
 Prayer to St. Maria Goretti

Saint Maria Goretti who, strengthened by God's grace, 
did not hesitate, even at a young age, to shed your blood and sacrifice life itself
 to defend your virginal purity, look graciously on the unhappy human race, 
which has strayed far from the path of eternal salvation.
 Teach us all, and especially youth, with what courage and promptitude 
we should flee for the love of Jesus, anything that could offend Him 
or stain our souls with sin. Obtain for us from our Lord victory in temptation, 
comfort in the sorrows of life, and the grace which we earnestly beg of Thee, 
and may we one day enjoy with Thee the imperishable glory of heaven. 
Amen.



Learn more about the saints and watch all of Bishop Barron's amazing videos by clicking the button below!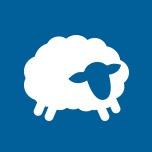 Sent by Joanie Maitilasso